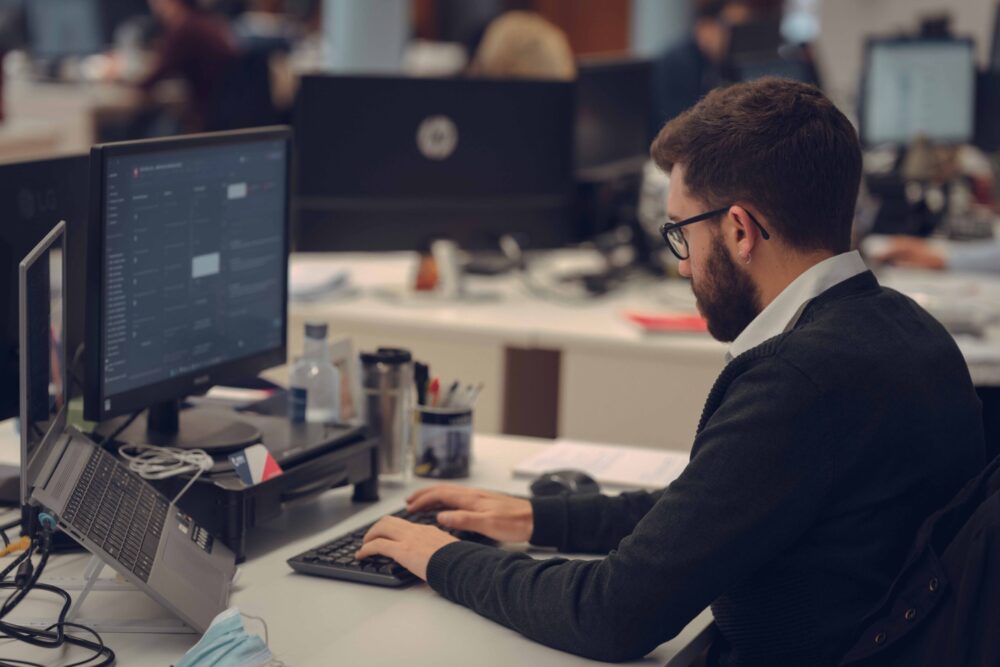 Work with us
Vacancies at
Greening Group
Do you want to be part of the future?
If you are looking for a company with an international presence, formed by a young team of more than 300 professionals and with very good energy, Greening Group is the opportunity you were looking for.
If you consider yourself an innovative person, with a high capacity for learning, vocation in the use of renewable energies and respect for the environment, in our company you will be able to develop all your talent.
People are the driving force of our company. That is why we invest in the development of your professional career. You will have the option of international mobility, as well as the opportunity to further your training.
Become part of a leading company in the renewable energy sector.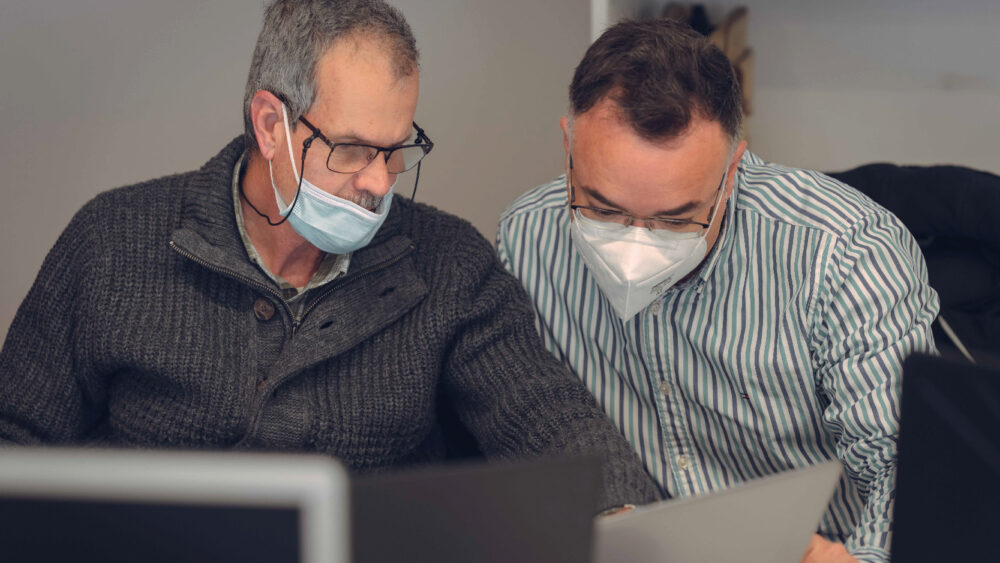 Commercial Self-consumption
Functions: Customer prospecting, data collection for the preparation of technical offers, presentation and closing of offers.
Organisational area: Self-consumption
Technical training or experience in the sector is valued
Required in a residential and/or industrial self-consumption customer for at least 1 year.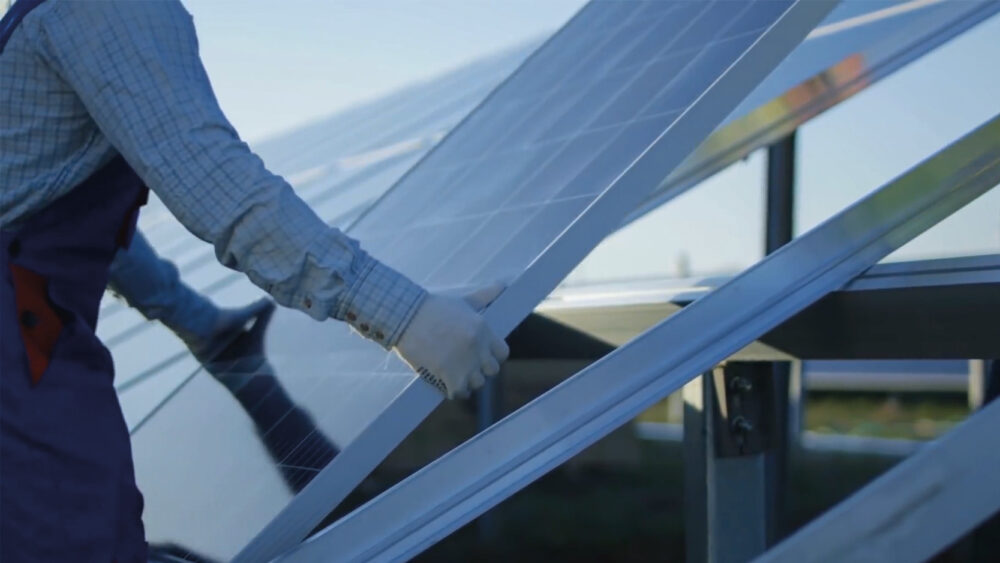 Functions: Assembly of photovoltaic structures, commissioning and monitoring of the system, interpretation of plans, installation and connections of lines, mechanisms, electrical panels, etc.

Organisational area: construction

Technical training required

course on lifting platforms and installer's licence, training in working at heights.

Minimum 2 years' experience in electrical installations or maintenance.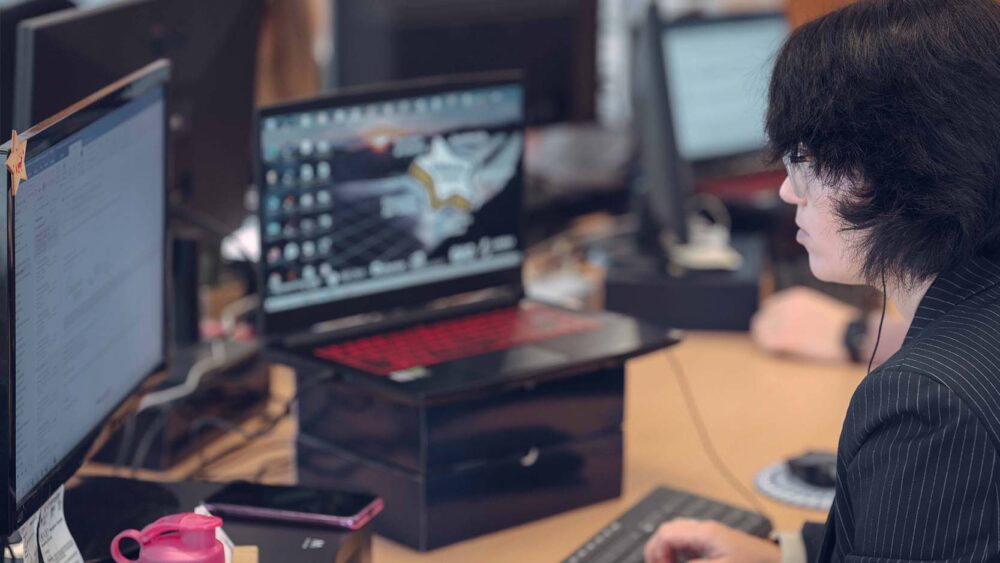 Self-consumption project engineer
Functions: drafting and coordination of the team involved in the elaboration of the project.

Organisational area: Self-consumption

Technical background required

Experience in the photovoltaic sector is desirable

Minimum 1 year experience in the photovoltaic sector.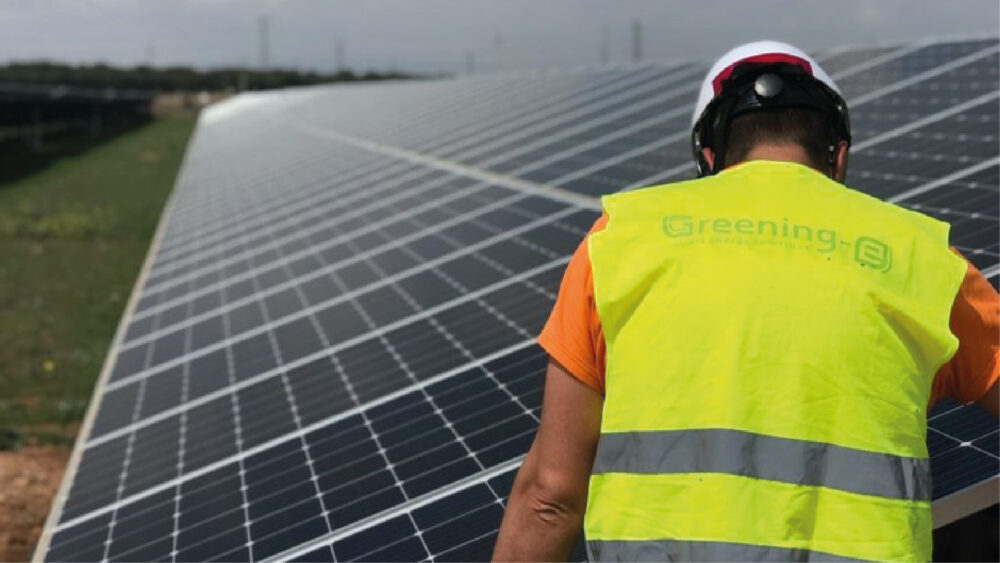 Functions: planning, coordination and weekly/monthly monitoring of the installations in coordination with the management.

Organisational area: Self-consumption

Technical training required

High level of office automation skills is desirable

Minimum experience of 3 years in a similar position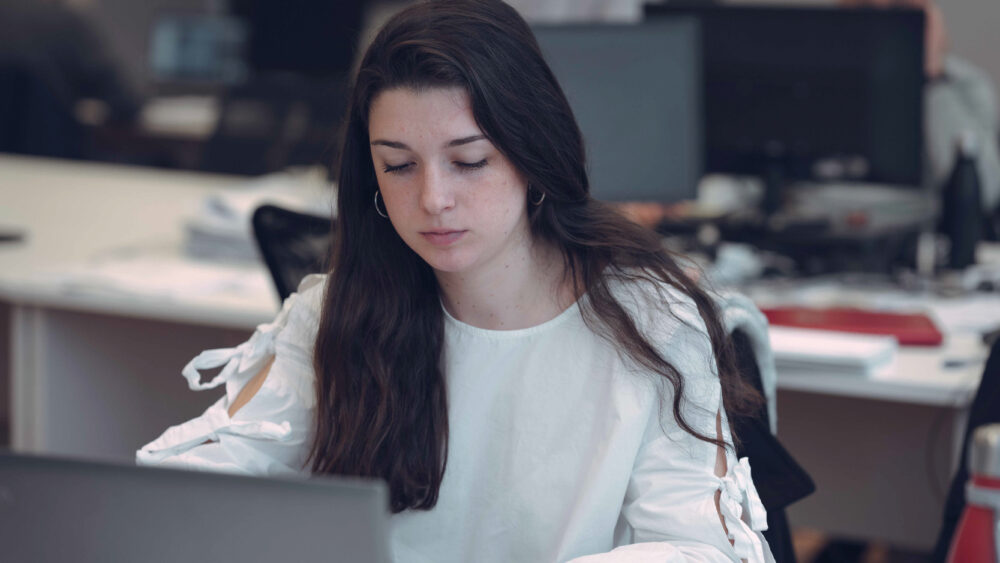 Technician Self-consumption offers
Functions: elaboration of technical reports and offers for private clients.
Organisational Area: Self-consumption
Technical background required
Experience in the photovoltaic sector is desirable
Minimum experience of 1 year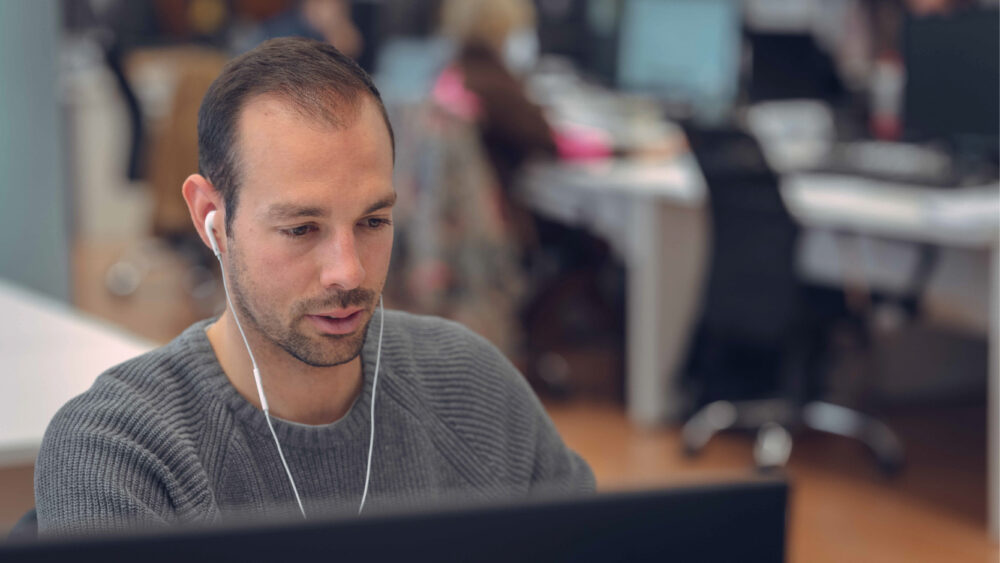 Functions: to identify technologies and services that can be integrated into Greening Group's current and future renewable energy projects.

Organisational area: Digital & Sustainability.

Technical or higher education required.

Engineering background and advanced English language skills are desirable.

Technical or development experience in one of the areas of interest (hydrogen, PV and wind), extensive knowledge of the global energy market (dynamics, trends, technologies, players) with a special focus on Spain.
Functions: Technical and economic management of assigned projects, management of subcontractors, procurement of materials and means necessary for the optimal execution of the project.

Organisational Area: Construction

Technical training required

Minimum experience of at least 5 years in a similar position.